Midway Metals is committed to being at the forefront of the global marine stainless steel industry. But we can't do that alone. Our success relies as much on the positive partnerships we build with our customers and our suppliers as it does on our own skills and capacity.
We believe that by working collaboratively, providing advice and sharing best practice, we can deliver better quality, more efficiency and greater consistency, while ensuring a mutually beneficial experience.
Stainless Steel Perfection
Based on provided specifications and tolerances, Midway Marine engineers, manufactures and delivers exceptional quality stainless steel components for yacht builders and marine component manufacturers.
From the simple to the complex, we constantly strive for accuracy, consistency and authenticity in all aspects of our work.
Our Services
Drafting
Design
Custom Made Manufacturing
Bill of Material Management Services
Minder Manufacturing IT Solutions
QA / QC Systems
Production Schedule Management
Boat Fits
Stainless Steel Handling
Freight Forwarding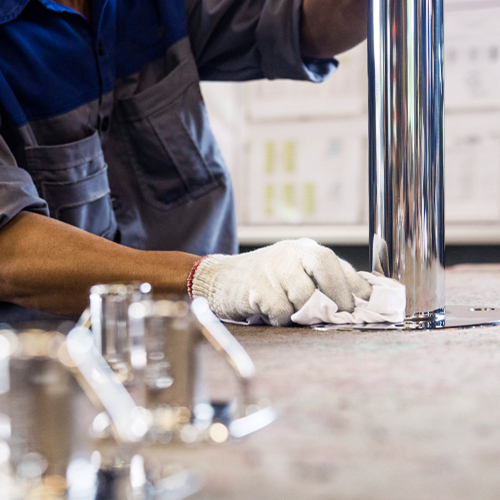 Our Equipment
CNC Laser Cutting - Amada
CNC Plasma machine - Hypertherm
CNC milling machine – Hartford
CNC Milling Machine - Hyundai
CNC Folding Machine  - Amada
CNC tube and square tube bending machine - CSM
CNC Lathe machine - Hyundai
Hydraulic bending and rolling
Hot & cold saw, lathe, punching, folding, guillotine capacity
Over 20 welding machines (TIG/MIG)
Sanding & polishing hand tools/Pedestal (FLEX, METABO, FEIN, MAKITA, DOTCO)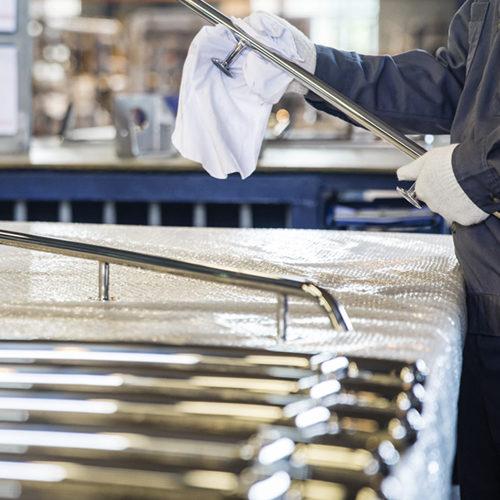 Our Suppliers
Midway Metals Australia (Australia)
ThyssenKrupp (Germany)
Tech Stainless (Singapore)
Froch (Jaung Yuann) Enterprise Co., Ltd (Taiwan)
Outokumpu (Finland)
3M (USA)
Fein Power Tools (Germany)
Dama High Tech (Taiwan)
Bradford (Taiwan)
Atlas Capco (Sweden)